Friday, July 31, 2009
Someone with way too much time on their coffee breaks
Website link
Posted by

rabbisanta
at Friday, July 31, 2009
1 comment:


Thursday, July 30, 2009
Sheetseat designed by Ufuk Keskin. Poduced from a sheet of plywood and can be folded back to it's flat form with only 3/4" thickness. It was exhibited at IDSA's Equilateral duringNew York Design Week.
"Produced by cutting a sheet of plywood, the chair can be folded flat with 3/4" thickness. Easy production and minimal assemled volume saves labor & energy for production and transportation."
Website link
Posted by

rabbisanta
at Thursday, July 30, 2009
No comments:


Wednesday, July 29, 2009
Tweel is an innovative tire design created by Michelin. The tire uses no air and therefore cannot burst or become flat.
Instead, Tweel's base is connected to shock-absorbing polyurethane spokes which are used to support the outer rim.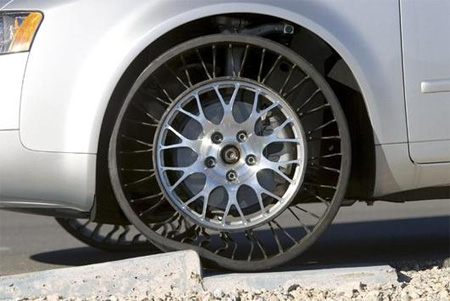 Website
Posted by

rabbisanta
at Wednesday, July 29, 2009
No comments: